Architecture
The poultry painter turned architect made an impact on Orlando
After designating a house on the Dubsdread Golf Course as a Historic Landmark, we felt the need to investigate the house's architect and builder, Sam Stoltz.
Stoltz was born in Nebraska a decade after the end of the Civil War. He studied art in Omaha and Chicago and worked for several years as an art director and illustrator. At one point in his career he was named "Greatest Poultry Painter in the World" by the American Poultry Journal.
"Chickens" by Sam Stoltz
Stoltz was involved in design and house building in Chicago before moving to Orlando with his wife Patti Jo in 1925 at the age of 50 to take part in the rural boom in Florida and make his fortune as an architect and contractor. He had no formal education in architecture but believed in his design skills enough to give it a try.
Upon arrival, Stoltz gave up his love of chickens and took on a new love for the flora and fauna of Florida, painting nature-inspired murals and canvases across the region. He even painted them on the walls of the houses he had built with fantastic frescoes and decorative reliefs depicting birds, fish and other native wildlife.
Ibis Relief exhibited in the College Park Communicy Center
Other key features that Stotlz became known for included cathedral ceilings, stucco, masonry, and massive stone chimneys. He coined his own style, which he called "Spanish Orlando", but it was really just his liberal take on Mediterranean Revival.
Stotlz was hooked up with realtor H. Carl Dann, who used his homes to promote people moving to the area and developed most of the properties around the Dubsdread Golf Course.
Later in his life he moved to Mouth Plymouth, Florida, where his most famous homes are, the Plymouthonians. These Tudor-style houses had a storybook, Weasley-style pitched roofs, fountains, and Coquina waterfalls.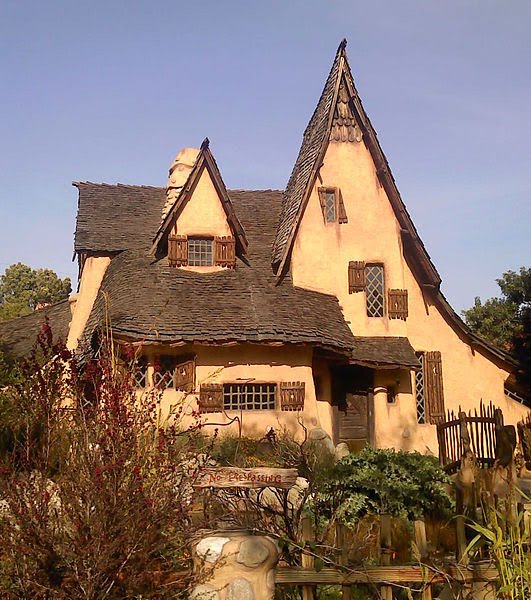 Spandea House
Although he focused on designing houses, Stoltz continued to create visual art. His work was once hung in the Anbilt Hotel and the Orlando Chamber of Commerce. One of his more famous pieces was a portrait of Theodore Luqueer Mead, the namesake of Mead Gardens (see below).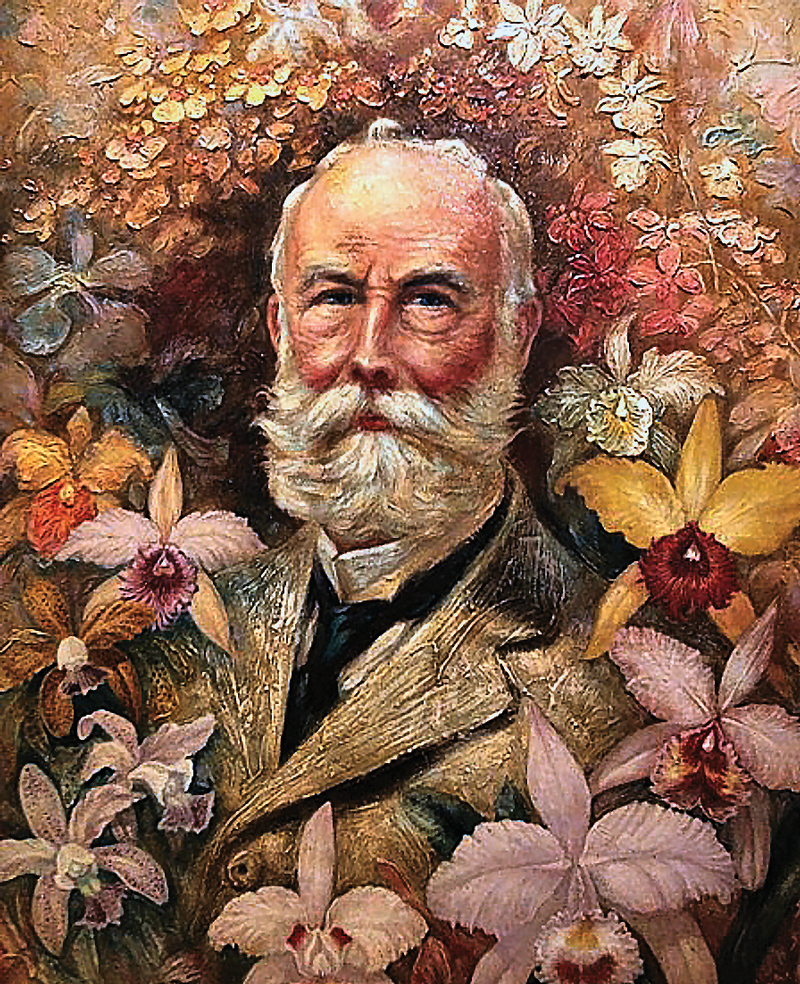 Stoltz died at his home in Winter Park at the age of 76.
Local examples of houses designed by Stoltz that are still standing are:
1318 Eastin Avenue [GMap]
3206 Greens Avenue [GMap]
Dubsdread golf course clubhouse [GMap]
Martin Hall, 1000 Genius Drive, Winter Park [GMap]