Food And Drinks
Orlando Resort Pools locals can actually use Spa + Day Passes with them
The weather was beautiful, beautiful spring flowers bloom everywhere and the summer heat is just around the corner. While you might have access to a refreshing pool, sometimes grabbing your honey and relaxing in luxury without spending a fortune can be more fun. Believe it or not, there are several Orlando resorts with summer pools where the locals can happily play like a tourist. While there aren't any resorts that give locals completely free access to their pools for the day (we wish!), Booking a spa treatment or day pass is a great way to enjoy some of the most luxurious resort pools in Orlando.
We have compiled a list of Orlando Resort Pools that offer spa and day pass packages that allow you to take advantage of the resort's amenities without booking an overnight stay.
Note: This post was originally published in 2017 and updated for 2021.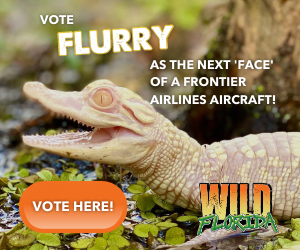 Hilton Orlando
6001 Destination Parkway, Orlando
Two resort pools (including a quiet pool) and a 30-meter lazy river await you at this Hilton hotel near I-Drive and the Orange County Convention Center. When you book a spa treatment at the Eforea Spa at the Hilton Orlando, you can enjoy all day long family pool, tranquil pool, and lazy river. Spa guests also have access to the property's basketball and volleyball courts, waterslide, and fire pits. The Eforea Spa is currently open Friday through Sunday from 9 a.m. to 5 p.m. Reservations for the spa can be made online or by calling (407) 313-8600.
Locals can also book a day pass through ResortPass from USD 25 per adult. The day pass includes access to the resort's pools, lazy river, splash pad, poolside food and drink service on weekends, and discounted parking for $ 25. Note that the changing room, steam room and showers are closed.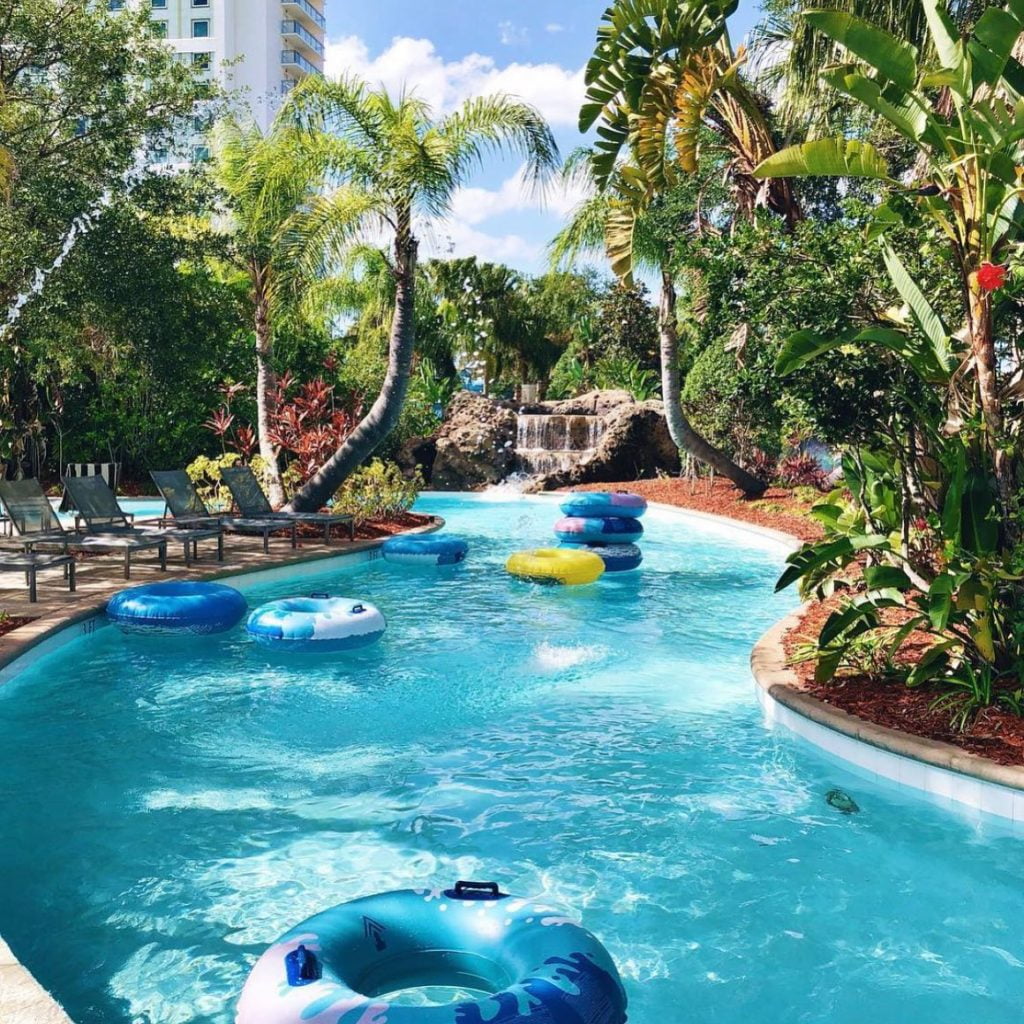 Photo credit: Hilton Orlando
The Ritz-Carlton Orlando, Grande Lakes
4012 Central Florida Parkway, Orlando
Book a spa treatment at this swanky, recently renovated hotel and gain access to the stately spa lap pool with a spray water feature and emerald green foliage as a backdrop. The spa brings local ingredients to its treatments using organic herbs from its own garden, honey from local bees, and citrus fruits gathered from local orchards. Each spa service gives access to the spa and spa pool facilities. All areas of the spa, including changing rooms and showers, are open.
Reservations can be made by calling (407) 393-4200 or online.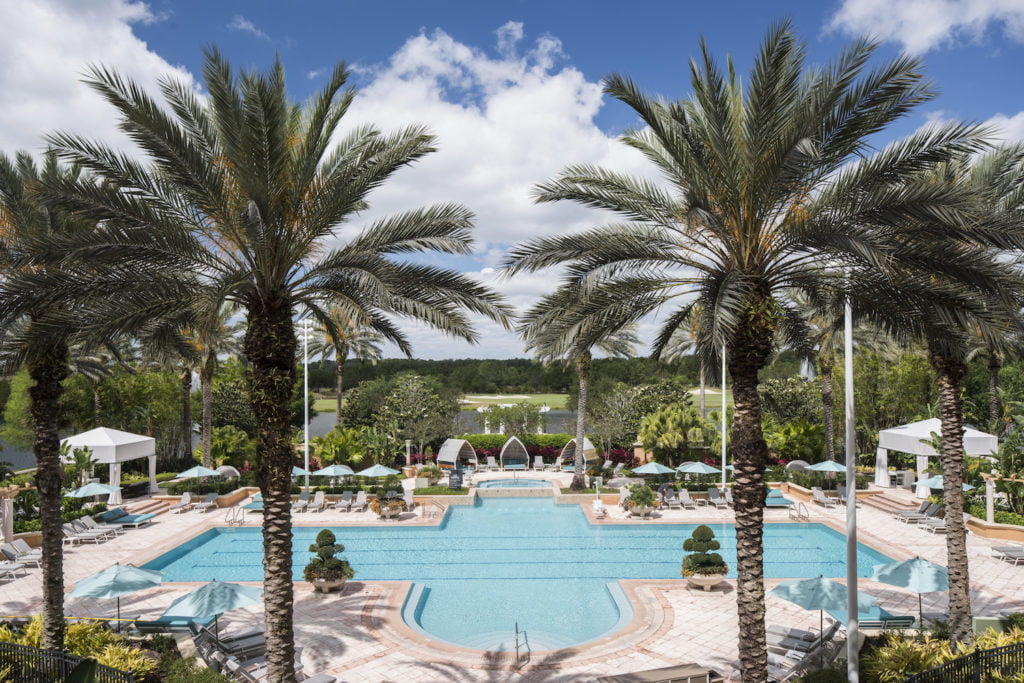 The spa at the Ritz-Carlton Orlando. Photo credit: The Ritz-Calrton Orlando, Grande Lakes
Hyatt Regency Grand Cypress
1 Grand Cypress Boulevard, Orlando
With the purchase of a Resort Day Pass for the Hyatt Regency Grand Cypress, you and your loved ones can enjoy a day of fun in a beautiful oasis. The pool amenities include a pavilion with a water slide tower, a water jet spray zone, 2 whirlpools, 12 waterfalls, a rock cave, a suspension bridge, a sun terrace with private cabanas for rent, free WiFi and a lounge service by the pool. Not to mention the numerous other activities that take place on a daily basis.
The hotel uses the Resort Pass to book day tickets. Day pass prices start at $ 25 / day. Self-parking is possible for an additional $ 25.
Enhance your Tryst with a Day Room Pass, which includes day passes for up to 4 people, and a guest room from 10 a.m. to 6 p.m. Do you want to work from a place that is fun? The Work Pass includes a day pass for one person, a guest room from 7 a.m. to 7 p.m., high-speed WiFi, access to the fitness center and much more.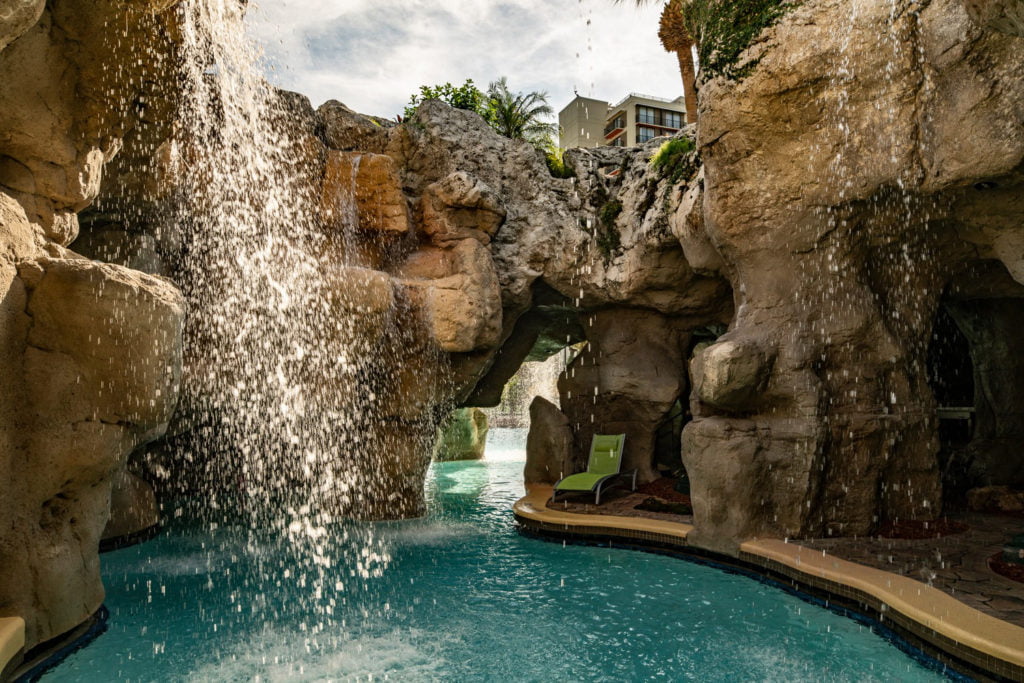 Photo credit: Hyatt Regency Grand Cypress
Wyndham Grand Orlando Resort Bonnet Creek
14651 Chelonia Parkway, Orlando
Retreat to the Blue Harmony Spa on Bonnet Creek at the Wyndham Grand Orlando Resort before diving into an oasis-like pool for stress relief. Locals are welcome to use the pool facilities when purchasing a spa treatment. Look forward to a body treatment, a facial, a massage or book one of the half-day spa packages. After the spa, enjoy water therapy in one of the five pools or two lazy rivers on the property. Locals with a booked spa treatment can also pamper themselves in one of the restaurants during their visit. What better way to spend the day than to be pampered and prepared ?!
Call (407) 390-2442 to schedule a spa appointment.
Photo credit: Wyndham Grand Orlando Resort Bonnet Creek
Margaritaville Resort Orlando
8000 fins up circle, Kissimmee
The 300-acre Margaritaville Resort Orlando is a perfect complement to Orlando with its sprawling resort complex that includes the 184-room Margaritaville Hotel, vacation homes, multiple pools and restaurants, the Sunset Walk dining and entertainment complex, and H2O Live! Water Park.
When you book a spa treatment at the hotel's island-inspired St. Somewhere Spa, you'll gain access to resort amenities like Fins Up Beach Club. Dip your toes in soft white sand, float in the crystal clear water, or rock yourself in a hammock with the breeze. There's a current listing for Groupon that includes a classic massage, detox facial, pool and resort amenities for $ 215.
To book a spa treatment call 407-479-0990.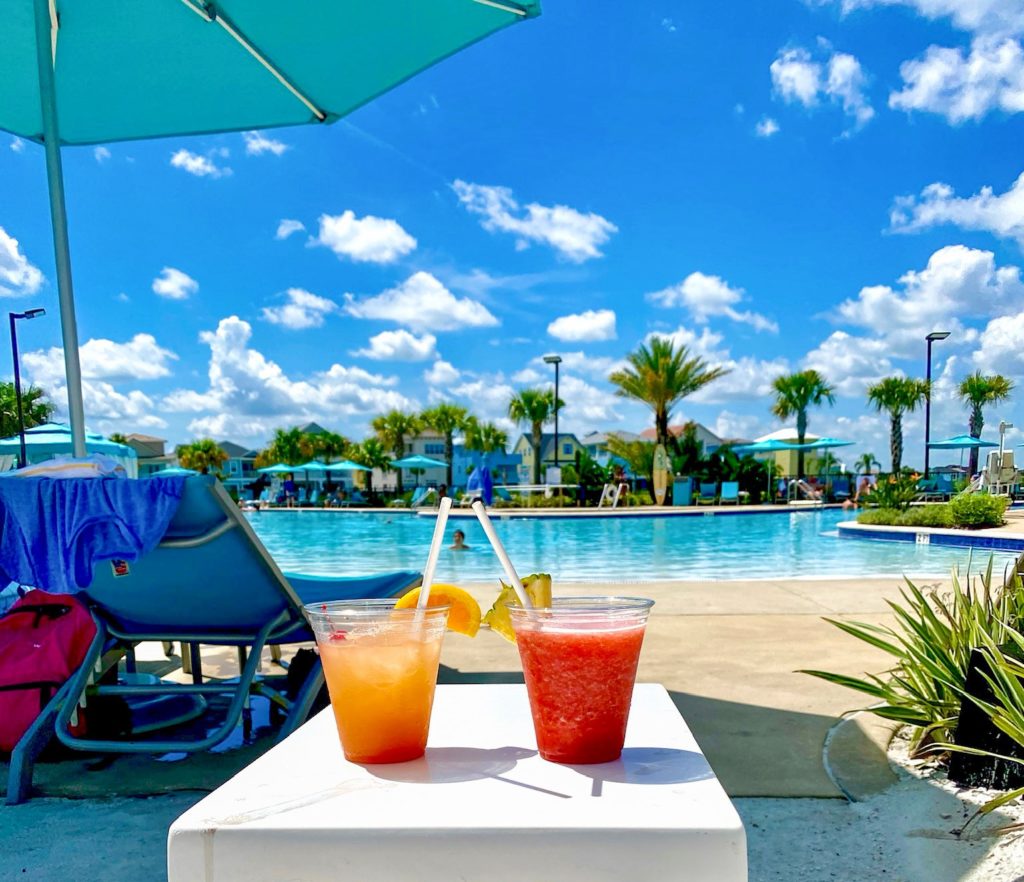 Photo credit: Margaritaville Resort Orlando
Walt Disney World swan and dolphin
1500 Epcot Resorts Boulevard, Lake Buena Vista
Allow the Walt Disney World Swan and Dolphin to be the place you escape the rat race … if only for that day. Whether you reserve your lounge chair by the grotto pool, the spring pool, the Dolphin Lap Pool, the Swan Lap Pool or the white sandy beach, with a day pass for the resort you have access to all aquatic amenities. Slide down the waterslide, wade under a waterfall, or warm up in the hot tub.
When you feel the need to retreat for some quiet time, hop on one of the Swan paddle boats and glide around Crescent Lake. Burn extra calories in the fitness center before or after you relax. This is also a great hotel for a resort sampling goodies from the fabulous on-site restaurants.
Reserve your spot through ResortPass with passes starting from $ 20 per adult. Discounted self-parking is $ 14.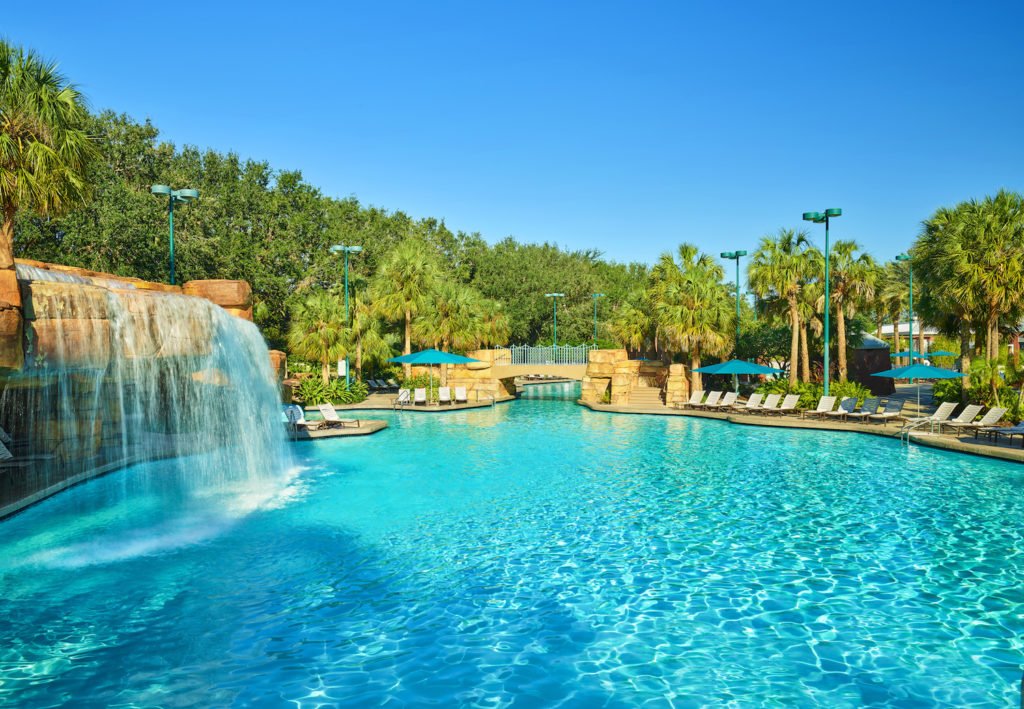 Photo credit: Walt Disney World Swan and Dolphin
Omni Orlando Resort at ChampionsGate
1500 Masters Boulevard, ChampionsGate
Escape the Omni Resort Orlando at ChampionsGate to find your way around the resort. Bob the waves at the Orlando Resort's only wave pool, slide down a corkscrew waterslide, float along the lazy river, or relax in the quieter crowd by the adult-only pool. The resort's day pass includes all of the above services as well as access to the family pool, the children's pool, mini golf (for a surcharge), the arcade room, the sports fields and free parking without parking spaces. Prices start at $ 60 per adult.
Alternatively, you can book a luxurious spa treatment at the Mokara Spa to soothe the body, mind and soul with the ointments. Customers are open from Friday to Sunday from 9 a.m. to 5 p.m. and can choose from a wide range of services. Resort amenities are included in all spa treatments.
Spa reservations can be made by calling (407) 390-6603.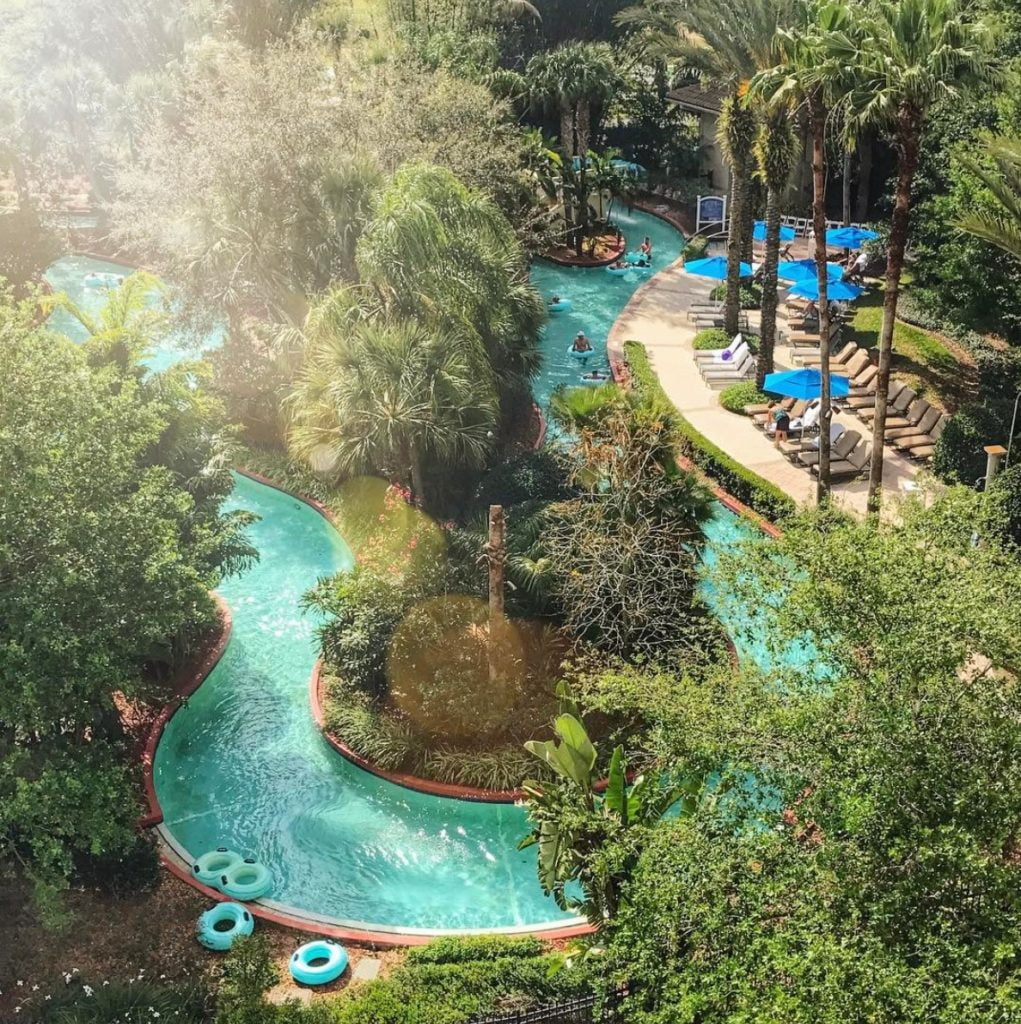 Photo credit: Omni Orlando Resort at ChampionsGate
Gaylord Palms Resort and Convention Center
6000 West Osceola Parkway, Kissimmee
The atria at Gaylord Palms alone will leave you breathless and awe-inspiring as you wander through Florida's diverse ecosystems. Even better is an afternoon lounging in the refreshing pools. When a treatment is reserved at the Relâche Spa, guests have access to the lap pool and the South Beach pool (designed with upscale Miami flair). To enable social distancing practices, the South Beach Pool is no longer just for adults, it's family-friendly. The steam baths, showers and changing rooms are temporarily closed. Self-parking is free with your reservation.
Please note that access to the water park is only possible for resort guests.
To book your reservation call (407) 586-4772.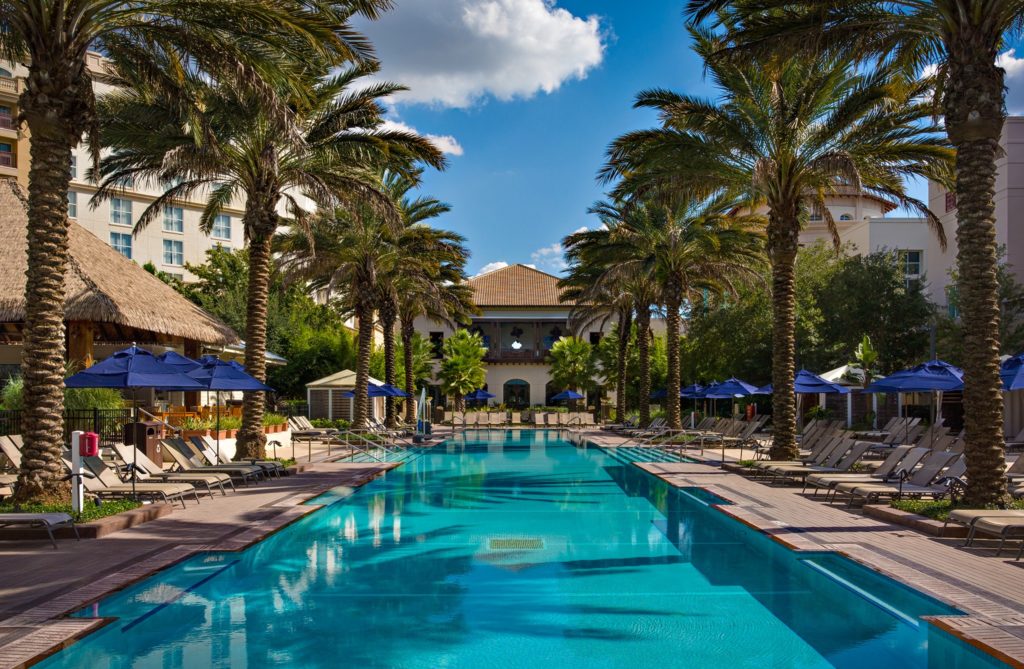 Photo credit: Gaylord Palms Resort & Water Park
Photo credit: Wyndham Grand Orlando Resort Bonnet Creek
Disclosure: Some of the properties featured in this post are some of our valued advertising partners.