Food And Drinks
Orange Blossom Brewing Co. will unveil its Orlando-based City Beautiful IPA in April
Click picture
Photo courtesy Orange Blossom Brewing / Instagram
If you've always wondered exactly how hoppy the city of Orlando is, you will soon have a chance to judge for yourself. On April 7th, Orange Blossom Brewing will unveil its new Orlando brew, the City Beautiful IPA.
This locally-based drink, scheduled to mark "407 Day", can only be enjoyed on tap in select bars and restaurants in the Orlando area to demonstrate support for businesses in the area. So you have to show up to sip on this design.
OBB founder Tom Moench invented this formula over two decades ago, but is only now making it available to the public. The ABV for this IPA is 6.4% and the hops used are Cascade, Centennial, Chinook and Columbus.
"City Beautiful IPA leads with a light hop aroma and contains notes of pine and flowers. Combine that with its soft malty backbone and the result is a beer that ends with a subtle bitterness that urges the drinker to take another sip, "Moench said in a press release. "City Beautiful IPA was designed for the city we love – this is Orlando's IPA. And that's what we want to celebrate."
Canned versions of this will be available for purchase in the near future (with that eye-catching design below) but for now will only be available in kegs for bars and restaurants in the area.
You can use Orange Blossom's Beer Finder tool to find out which local watering holes near you will fill City Beautiful.
Click picture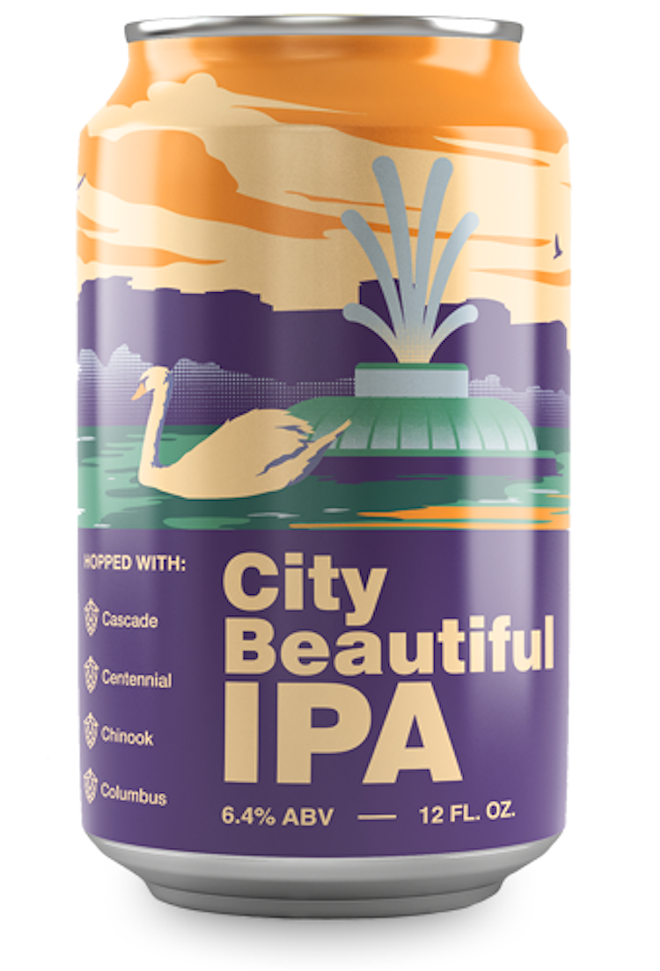 Phtoo courtesy of Orange Blossom Brewing
– –
Keep up to date with news and views in Central Florida with our weekly newsletters and support this free publication. Our small but fine team works tirelessly to bring you the latest news from Central Florida, and every little bit helps.