Memorial Day weekend in Orlando is almost here! Make this Memorial Day weekend a memorable one by adding one or more of these must-see experiences to your calendar over the long weekend.
1. Check out Holiday Fireworks
Book a stay at one of our fabulous resorts and enjoy the added bonus of holiday fireworks. The Grande Lakes Orlando (Sunday at 9 p.m.), the Orlando World Center Marriott (Sunday; see picture above) and the Omni Orlando Resort at ChampionsGate (Saturday at 9 p.m.) offer festive events for resort guests.
2. Orlando Fringe
Check out some shows at the Orlando International Fringe Theater Festival, this year taking place May 18-31, 2021. This 14-day arts festival features hundreds of shows in different locations in Orlando's Loch Haven Park. The shows range from comedy to burlesque, music to drama and everything in between.
3. Outdoor movies
Watch a movie at a local drive-in theater or watch a movie outdoors. Popcorn Flicks in the Park will be held in Central Park's Winter Park on Thursday, May 27th with a free outdoor demonstration of The Apple Dumpling Gang.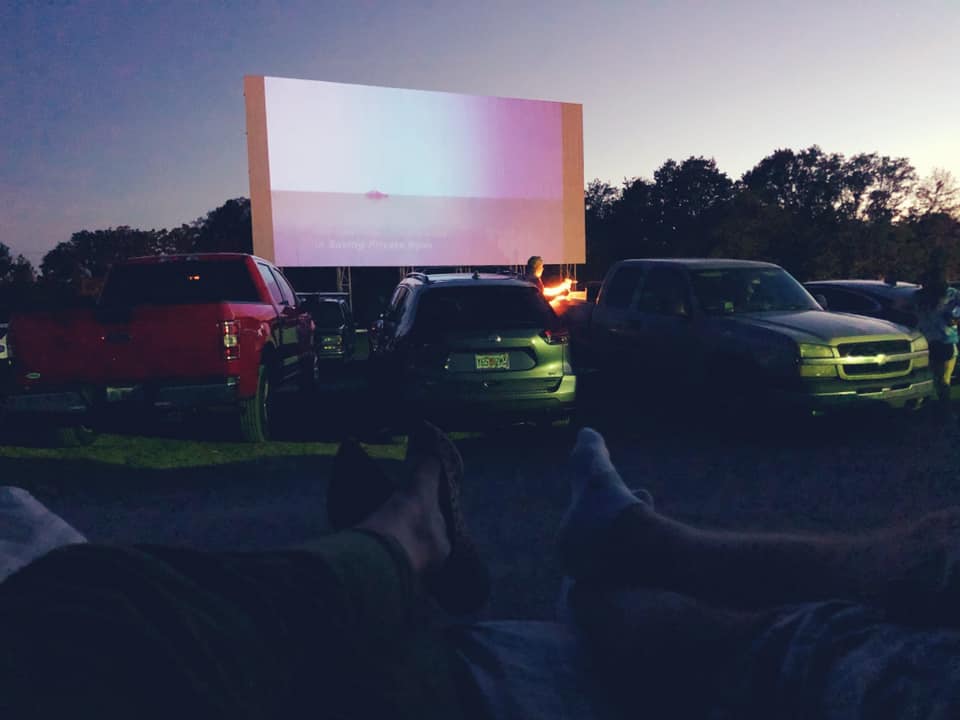 Date night at the Silver Moon Drive-In in Lakeland
4. Date of the bike tour
Rent bikes and cycle the West Orange Trail. We love to start at Killarney Station and end at Downtown Winter Garden. The Oakland Nature Preserve is a notable stop on the way, with a boardwalk to Lake Apopka and free entry. The Cross Seminole Trail is another option.
5th spa day
Take advantage of the day off and book a wellness day with your favorite person. These local spas all have special treatments for couples. We love a wellness day at The Ritz-Carlton Spa that includes access to the newly renovated spa pool.
6. Day trip to Bok Tower Gardens
Visit the Bok Tower Gardens. While the heyday is over, the gardens are still full of color and winding secret paths to explore. Thanks to Wawa, you have free entry on the last Friday of the month, which starts in May (May 28th) through September.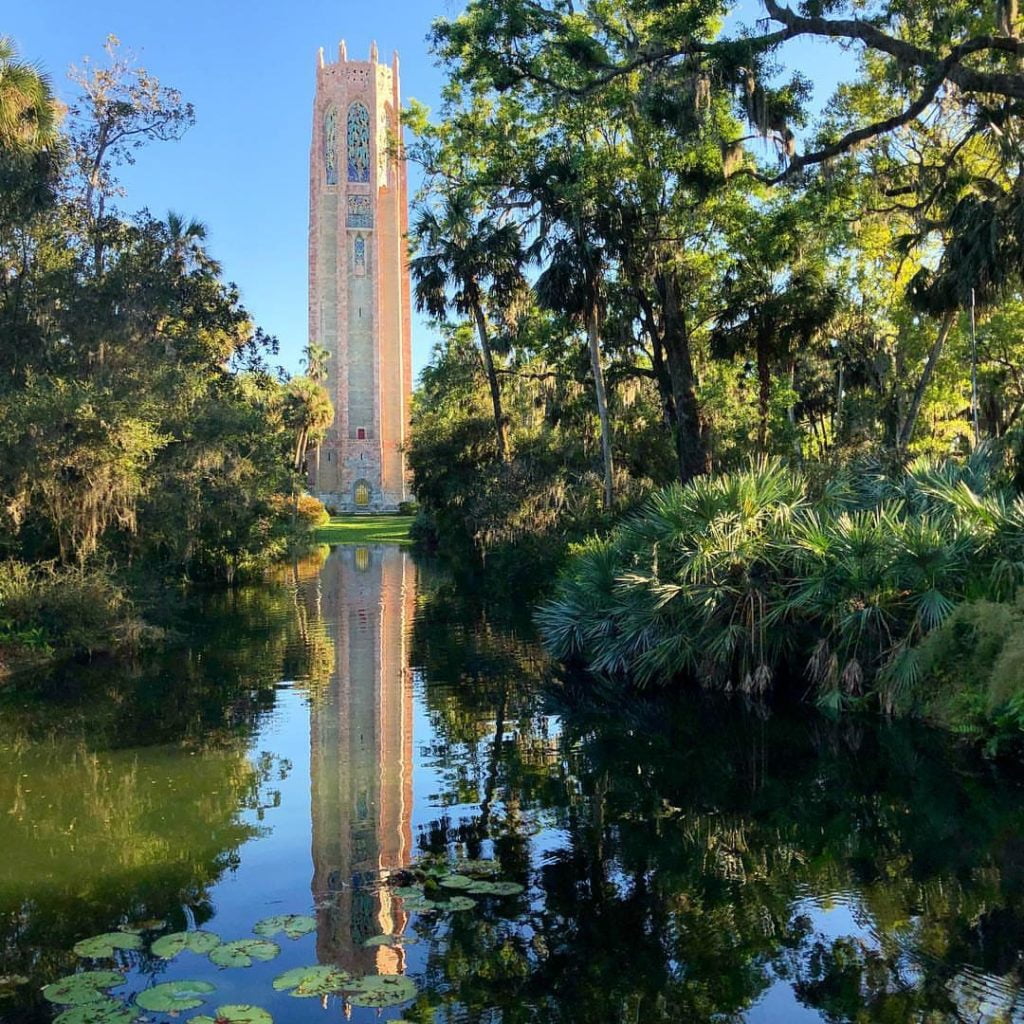 Bok Tower Gardens | Photo by editor Stephanie Patterson
7. Lunch on a farm
Memorial Day weekend is the last day to have lunch under the beautiful oak tree at the Bountiful Farms Bistro. The farm will close for the season in late May and reopen in October. Current opening times are Wednesday – Saturday from 11 a.m. to 3 p.m. Reservations are highly recommended and can be made by calling 352-409-3204.
8. Attend a weekend event on Memorial Day
Here are some ideas:
Freestyle Fever Summer Dance Party
Friday, May 28th, 6 p.m.
Hard Rock Hotel Daytona Beach
Make your way to the oceanfront Avalon Terrace for a freestyle summer dance party on the beach! With performances by your favorite freestyle artists and DJs.
$ 40
Rock N 'Blues Concert & Car Show
Saturday, May 29th, 4 p.m.
Lake Concord Park
Check out more than 100 classic cars, from Camaros to Chevelles to Mustangs, as well as food trucks and live music.
Free admission
Weekends in the winery
Saturdays and Sundays through May
Lakeridge Winery
Come out and enjoy the expansive vineyard greenery with delicious food, live entertainment and Lakeridge wines by the glass at the outdoor bar. Bring your own garden chairs.
Free admission
Bachata Brunch ft. Bachata Heightz
Sunday, May 30th, 1pm
Dr. Phillips Center
Bachata Heightz is a city-influenced bachata group from New York whose debut single "Me Puedo Matar" was a big hit in the tropical charts in 2009. Enjoy the show while enjoying brunch at the same time.
$ 15 for entry, food sold separately
9. Float down a river in a tube
Soak up the sun on one of Central Florida's natural, lazy rivers. Two of our favorite spots are Kelly Park and KP Hole. For your information, Kelly Park is currently half full. Get there early to sign up if you want to get in.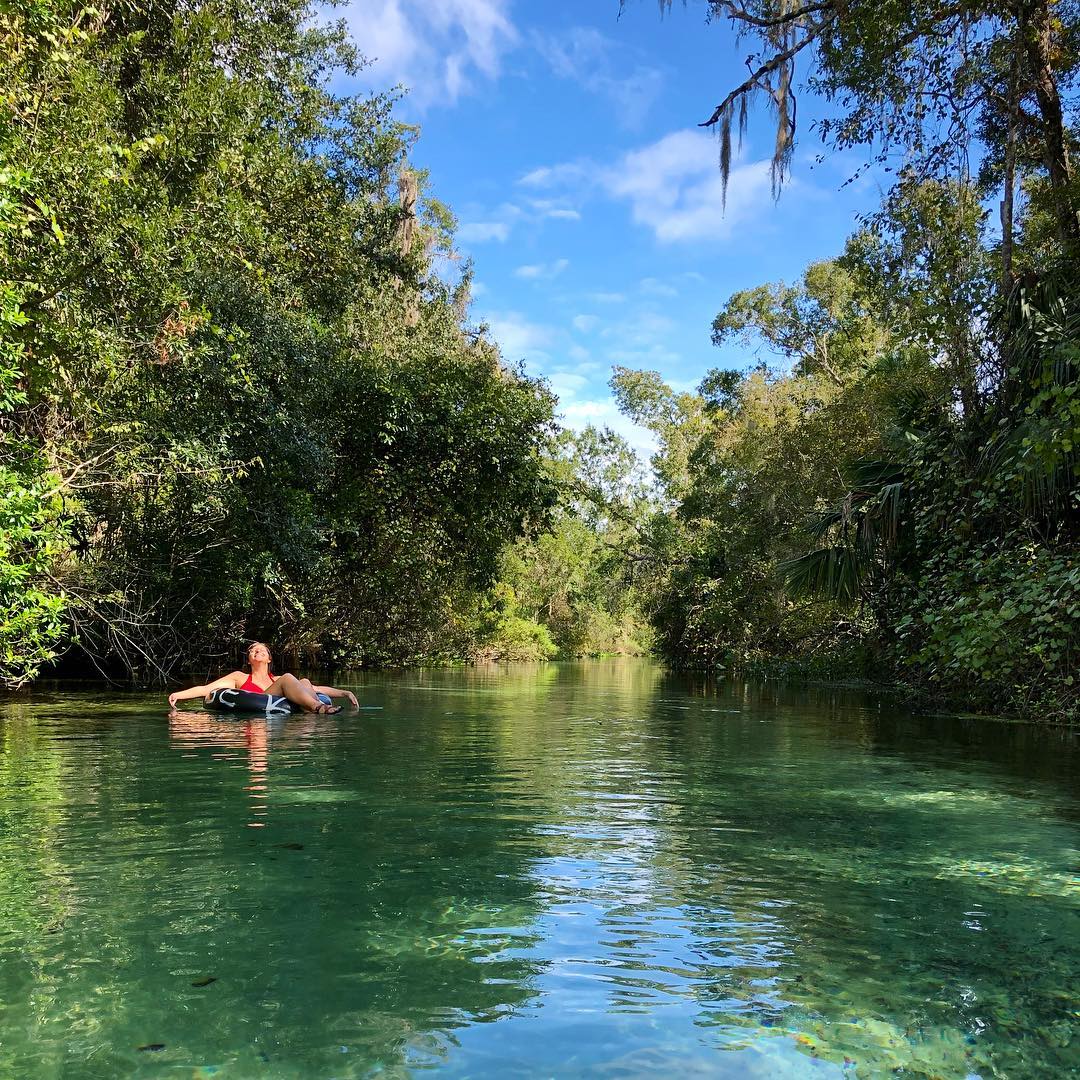 Kelly Park | Photo credit: Stephanie Patterson @traveltasteclick
10. Go on a safari
For an activity that is just as suitable for a date day as a family outing, check out a local safari experience. Wild Florida has a fantastic drive-through safari park with animal feeding experiences as an add-on. The park will also be celebrating its annual Gator Week from May 24th to 29th with free entry for everyone. Giraffe Ranch is another option.
11. Wekiva Island
Laze off the day on Wekiva Island. Private cabanas are available for rent and there is live music every Saturday night.
12. Chew your way through a local farmers market
Pick up something tasty and local at one of the local farmers' markets. Then take it home to create a delicious meal that combines local produce with your favorite meat on the grill. Try Windermere (Friday), Winter Park (Saturday), Winter Garden (Saturday), or Lake Eola Farmer's Market (Sunday).
13. Choose your own blueberries and peaches
Florida blueberry season is in full swing, but it won't be long! The season usually ends in late May / early June. So get out there and visit a local U-Pick farm like Southern Hill Farms while you can. The farms also offer U-Pick sunflowers, wildflowers, peaches, and more.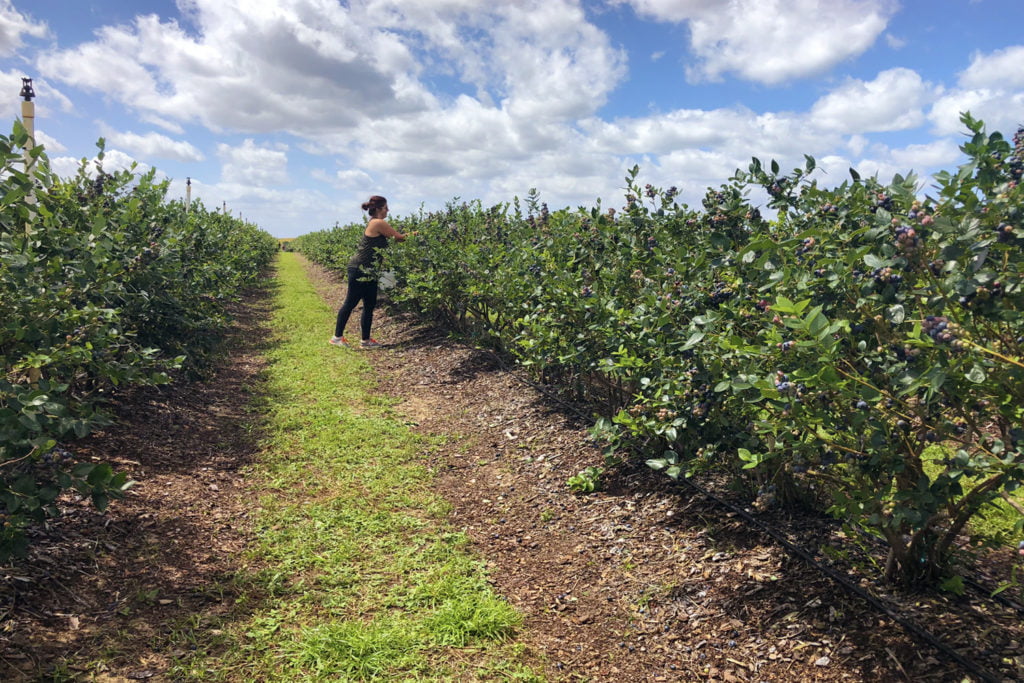 Blueberry picking at Southern Hill Farms
14. Take a hike
Some of our local favorites are Lake Lotus Park, Lake Louisa State Park, Wekiwa Springs State Park, and Flat Island Preserve. Or try one of these secluded hiking areas perfect for a picnic.
15. Brewery Hop
Visit some breweries on the Ale Trail in central Florida or try a newer addition like the Motorworks Brewing and Persimmon Hollow Brewing Co. outposts in downtown Orlando.
16. Go kayaking
Explore Rock Springs Run a clear kayak, paddle from The Paddling Center on Shingle Creek (in Kissimmee) to the headwaters of the Everglades, or try a night paddle with A Day Away Kayak Tours.
17. Visit Downtown Celebration
Get out and soak up the sun with lunch and a stroll through Downtown Celebration. At the Imperium, share truffle fries and flatbreads with wine, grab a scoop (or two) of ice cream from Le Macaron, rent bikes, or explore the paved trails on foot.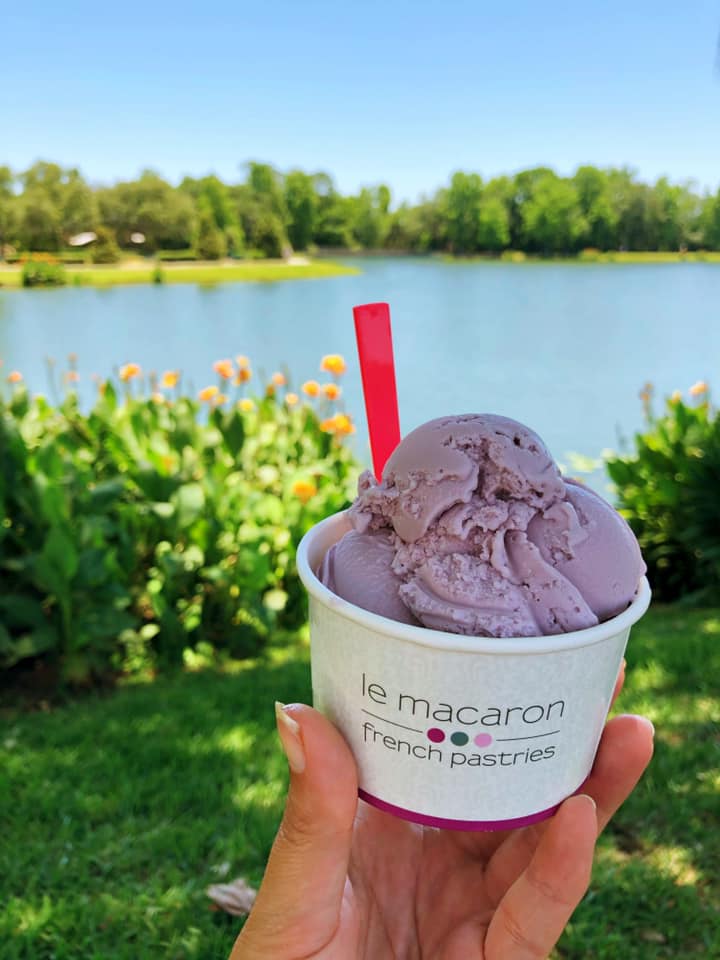 Gelato by Le Macaron in downtown celebration
18. Make your own pancakes
Eat DIY pancakes at the old Spanish sugar mill in DeLeon Springs. This open air restaurant is THE reason De Leon Springs State Park needs to be added to your bucket list. For $ 5.50, you can get all-you-can-eat pancakes made by you. Be prepared to wait no matter what time or day you visit as this is a popular activity.
19. Pack a picnic
Nothing says more about summer than spending the day on a picnic blanket in a local park. Have a romantic picnic with our tips and favorite places as your guide.
20. Book a stay
Book a local stay and enjoy a concert from the balcony of your hotel room. The Orlando World Center Marriott's popular vertical concert series literally ends on Memorial Day Weekend with three nights of live concerts and spectacular fireworks on Sunday evening.
Alternatively, the Reunion Resort is the perfect spot for poolside happiness. Splash and play at the on-site water park, float down the winding lazy river, enjoy cocktails by the pool, and enjoy live music on Memorial Day weekend (Saturday May 29th – Monday May 31st) from 12pm to 4pm . Cabana rentals are available for $ 225 and come with bottled water, cabana service, American flag beach balls, and pool noodles.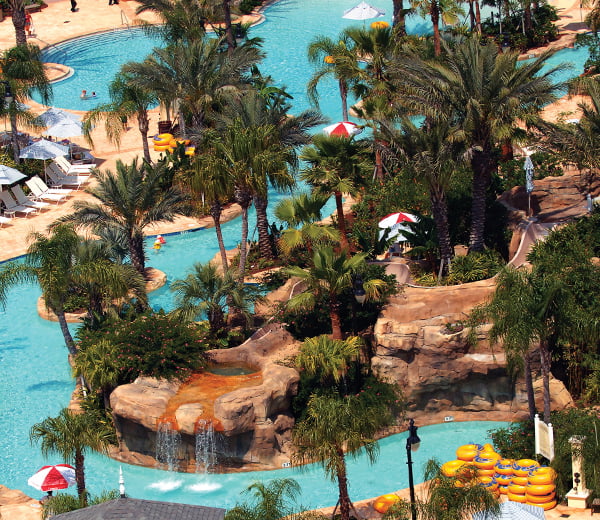 Photo credit: Reunion Resort
21. Hop on the Winter Park Scenic Boat Tour
Make Memorial Day weekend when you finally get on the Winter Park Scenic Boat Tour. Tours run every hour on the hour from 10 a.m. to 4 p.m., and tickets are $ 16. Combine this with a double date for prato and ice cream or visit the "beach" of the winter park in Dinky Dock Park.
22. Dining outdoors
See how many of these 75+ restaurants with great outdoor seating you can reach in the long weekend.
23. Spend the day in a resort pool
You don't have to be an overnight guest to spend the day at one of the best Orlando resort pools. Many hotels and resorts offer day passes via the Resort Pass or grant locals access for that day with a qualified spa appointment. Memorial Day weekend in Orlando is the perfect time to spend the day by the pool together.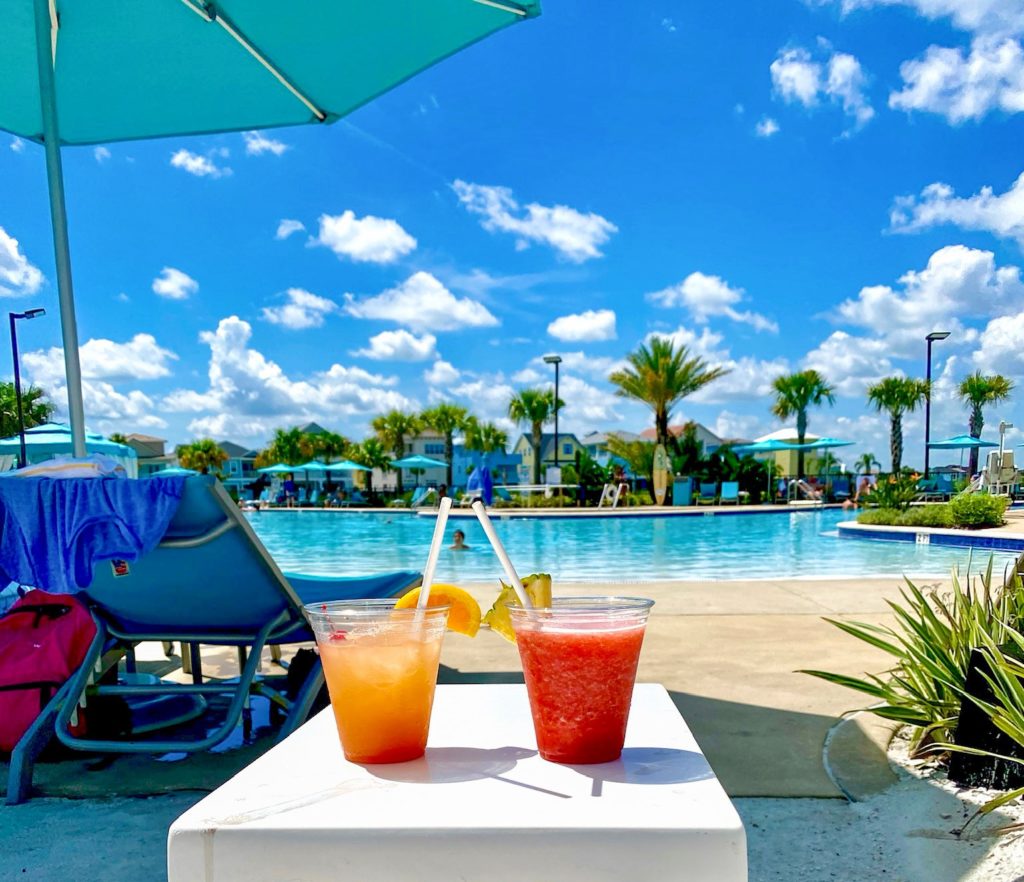 Photo credit: Margaritaville Resort Orlando
24. Try an adventure only in Florida
There are some things that you cannot do anywhere else. Enjoy a one-of-a-kind experience by trying one of these Florida-only adventures.
25. Go zip lining
Get your adrenaline pumping by flying through the air. Here's our guide to the best spots with zipper lining.
Photo credit: Orlando World Center Marriott
Disclosure: Some of the above Memorial Day locations and weekend events are our valued advertising partners. Learn more about advertising with us.